The pinstripe is a suit with two personalities — it's the perfect suit for men who demand higher standards for both work and play. At Garrison, we've reinvented this classic with slim and modern cuts. The vertical lines, specially tailored for your body, are designed to create a lean and lengthened silhouette. No matter your height or frame, we make sure that the pinstripe suits will flatter your body.
The business pinstripe suit always makes an assertive presence in the boardroom. For a presentation, pair it with a crisp and sleek shirt to close the deal. For fun and unpredictably cool way to play, try mixing it up with patterns; a checked shirt and accessories like detailed cufflinks are great choices. Our tip: if there's one suit to bring to Sin City, it's this one.
The pinstripe always leaves a lasting impression. One side makes an assertive presence in the boardroom, while the other side stands out at play.
Ways to Wear Pinstripe
The Places
In the boardroom or at the office, the pinstripe suits Toronto, ON prepares you to win. It's the perfect suit to wear during a business pitch — its vertical stripes will emphasize your posture, which physically enables your confidence to shine through. It's a wonderful trait unique to the pinstripe.
In the boardroom or the office, the pinstripe prepares you to win.
Let's talk about your look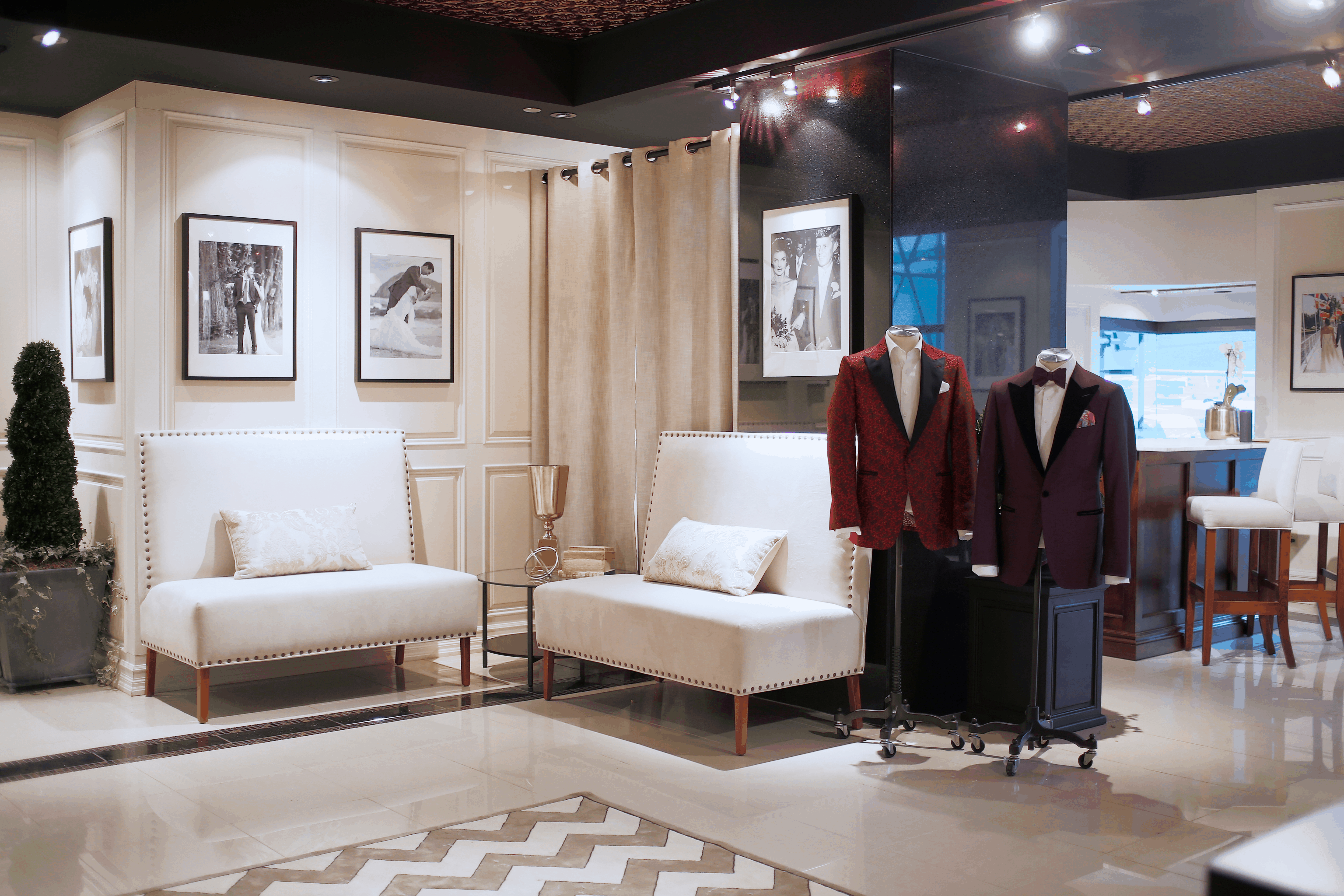 King Edward Hotel
Located at 37 King St E
Toronto, ON M5C 1E9

This shop is dedicated to dressing men for their celebration moments. The only store of it's kind in North America for uniquely tailored tuxedos to wear at a wedding or gala.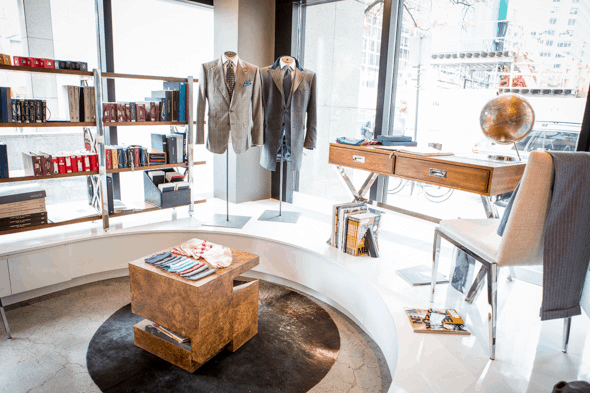 Financial District Flagship
Located at 26 Wellington St E.
Toronto, ON M5E 1S2

1 block east of Yonge St is convenient for all our Bay St. men looking to drop in between meetings or afterwork.
High Calibre Suits Based on Your Needs and Wants