The Bulletproof Suit By Garrison Bespoke
Comfort and confidence are of utmost importance at Garrison Bespoke. We've travelled the world and met with the best experts in the industry in order to ensure that our clients walk away feeling at ease, knowing they are—in fact—dressed for success. No matter the conditions - rain, shine, or even snow - our clients are readily clothed in the best garments tailored precisely for their lifestyle.
At Garrison, we take pride in building relationships and trust with each and every one of our clients. That's why, this year, it was crucial that we offer our clients a true bespoke suit. We created the bulletproof suits to keep our clients safe during their travels to dangerous places for work. We wanted to create a lightweight garment that not only looks professional but can also act as reliable body armor. The idea was to create a stylish and discreet alternative to wearing a bulky bulletproof vest underneath a suit. This way, our clients wouldn't have to worry about looking awkward during meetings, and they can travel to work feeling comfortable, safe, and confident. It's safe to say, we are able to make what our competitors can't — a true custom bulletproof bespoke suit.
Stylish, comfortable and reliable
Built with nanotechnology
This past year, Garrison Bespoke worked alongside suppliers for the US 19th Special Forces in developing the custom bullet-proof suit. Using nanotechnology, it's comprised of the same carbon nanotubes designed for the US troops' uniforms in Iraq. Yet, the patented suit material is a lot thinner and flexible; fifty percent lighter than Kevlar (the material commonly used in bullet-proof gear). The entire custom suit acts like a shield, with nanotubes in the fabric hardening to block force from penetrating through.
The Garrison Bespoke bulletproof statement suits were made to fulfill three important expectations: First, to be modern and stylish. Second, to be light and comfortable. And, third, to be reliable and safe. After putting the suit to test, we can proudly say that all expectations have been met.
The Garrison bulletproof suits Toronto, ON are a testament to the level of care we place into building relationships and trust with our clients—we're eager to respond to each of our clients' individual needs, whenever and however we can.
Let's talk about your look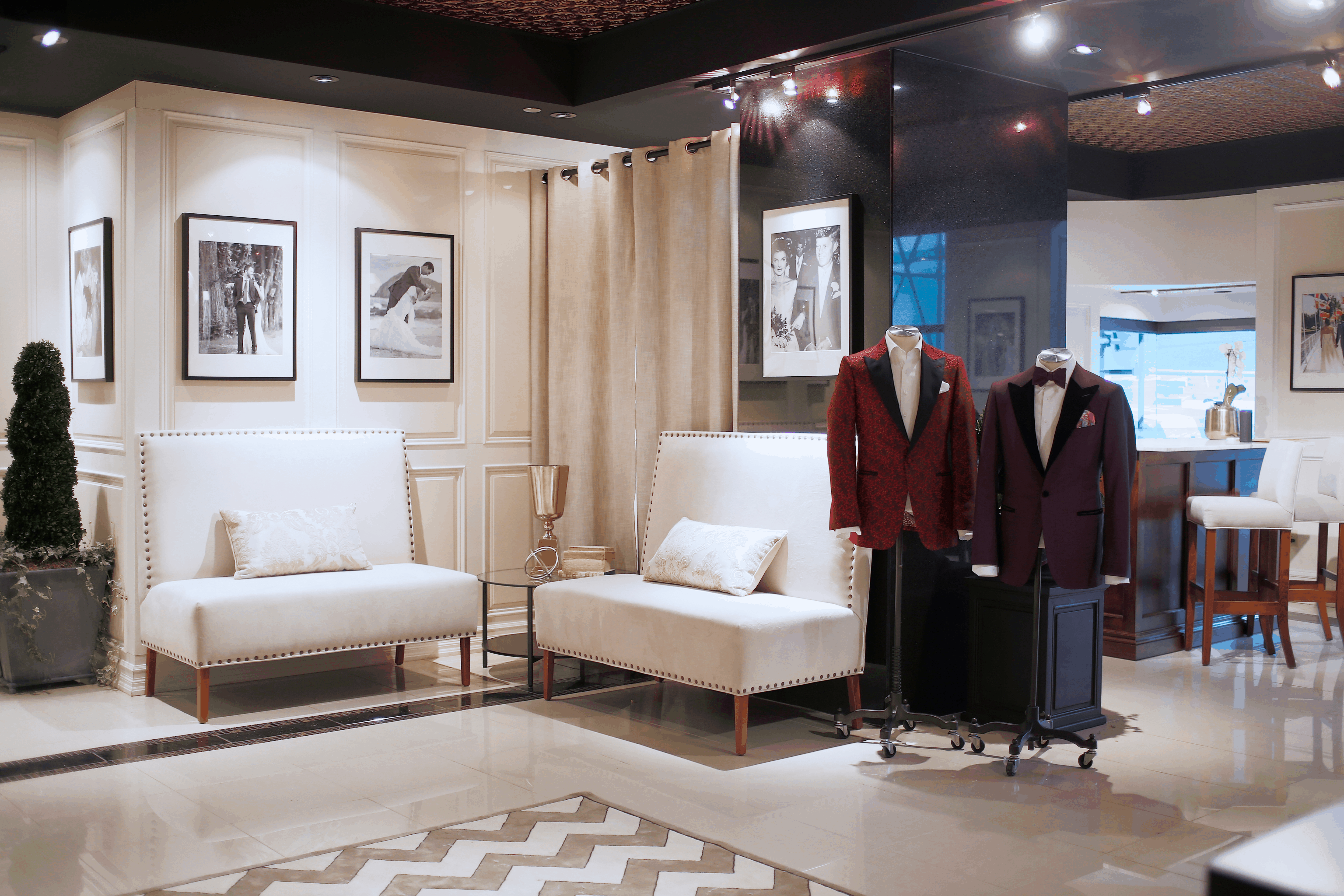 King Edward Hotel
Located at 37 King St E
Toronto, ON M5C 1E9

This shop is dedicated to dressing men for their celebration moments. The only store of it's kind in North America for uniquely tailored tuxedos to wear at a wedding or gala.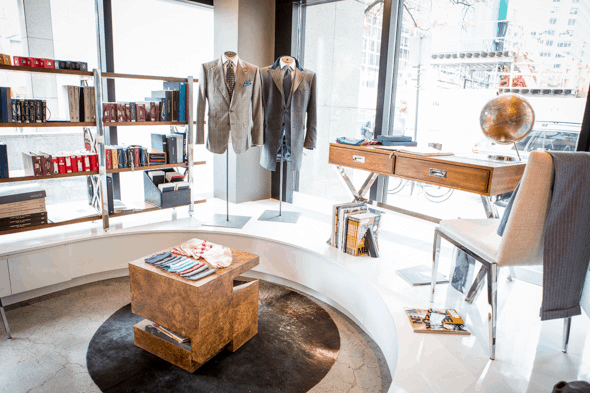 Financial District Flagship
Located at 26 Wellington St E.
Toronto, ON M5E 1S2

1 block east of Yonge St is convenient for all our Bay St. men looking to drop in between meetings or afterwork.
High Calibre Suits Based on Your Needs and Wants