You have to break a few rules to turn some heads. If you're the life of the party or a man of grand entrances, then this is the essential suit for you. Wearing a statement suit gives you the opportunity to do just that — make a statement. A statement suit is made to feel like a favourite motorcycle jacket, rather than a suit. Because you'll find yourself wanting to reach for something a little different during your time away from the office, it's the ideal jacket to take with you on a spontaneous weekend getaway, or a night out on the town.
It's hard to forget the man who arrives with something to say.
Not every suit has quite as much to say as this one. The men's statement suit is about deciding the type of impression you want to make. It's something you'll have to consider carefully when asking yourself, "What sort of effect will I create?
Ways to Wear the Statement Suit
The Places
This men's fashion suit can be taken apart and worn as head-turning separates. If you want a cool and casual look for an impromptu weekend getaway, try pairing the jacket with slim pants and a leather weekender.
With the statement suits Toronto, ON, less is more. Keep things simple and let the suit do the talking. Wear it for a friend's wedding or a summer event and stand out from the sea of muted colours.
Let's talk about your look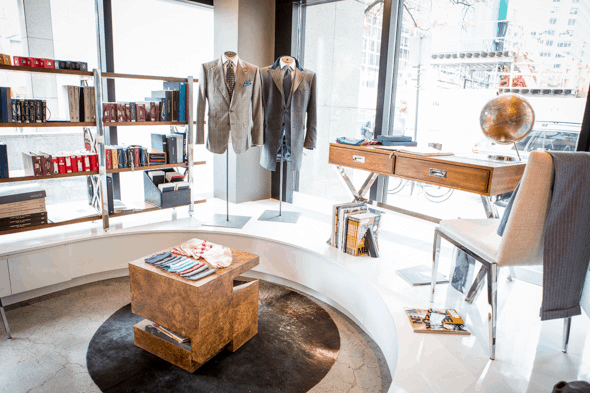 Financial District Flagship
Located at 26 Wellington St E.
Toronto, ON M5E 1S2

1 block east of Yonge St is convenient for all our Bay St. men looking to drop in between meetings or afterwork.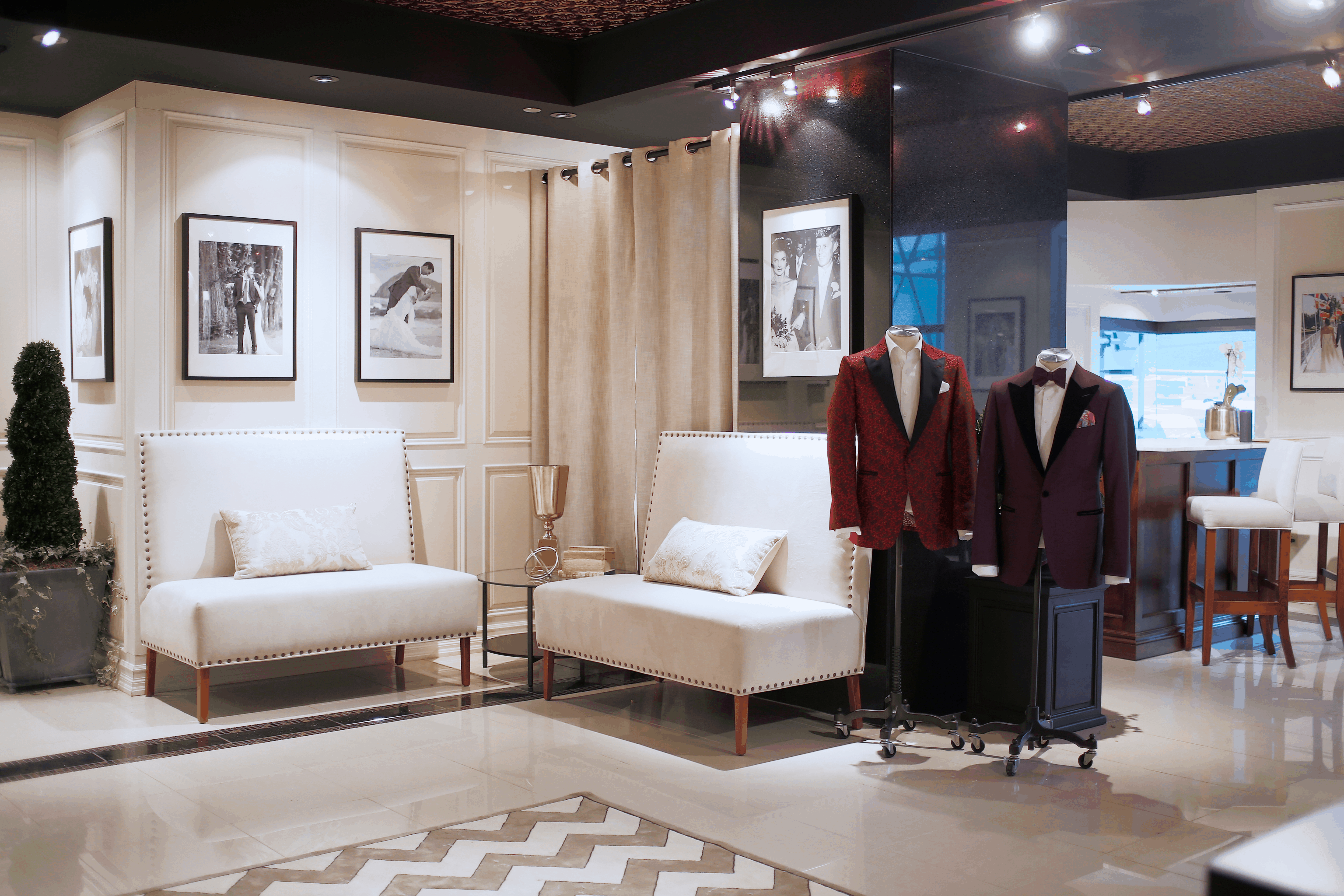 King Edward Hotel
Located at 37 King St E
Toronto, ON M5C 1E9

This shop is dedicated to dressing men for their celebration moments. The only store of it's kind in North America for uniquely tailored tuxedos to wear at a wedding or gala.
High Calibre Suits Based on Your Needs and Wants